The 400lb machine that once patrolled outside the San Francisco SPCA prompted a backlash, as some argued its real mission was to drive people away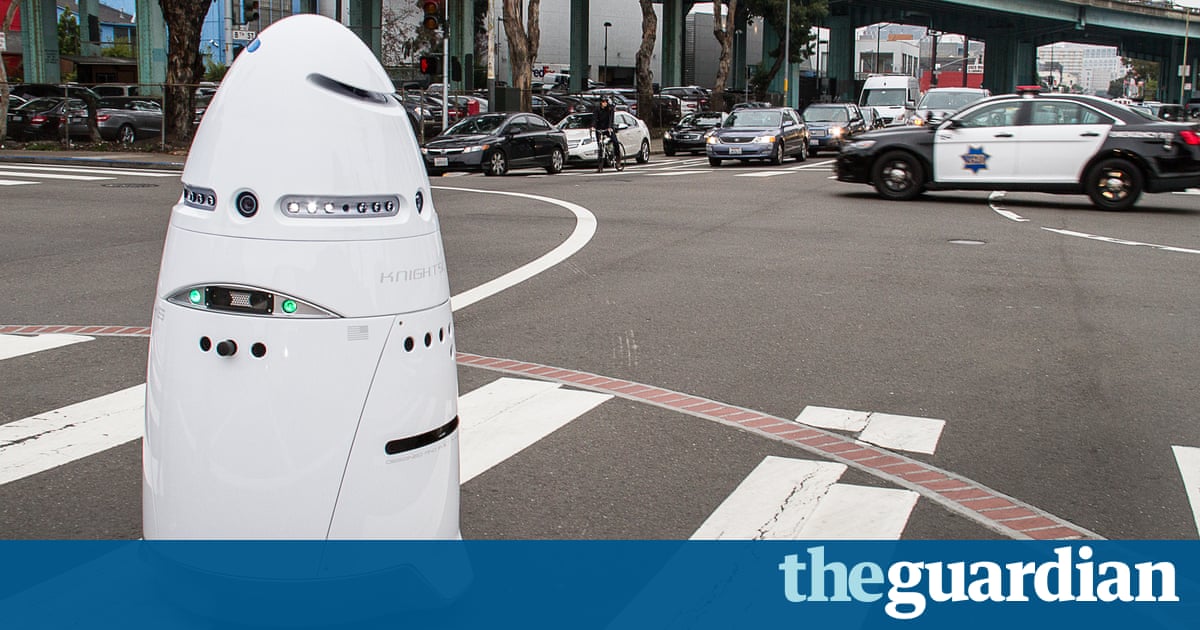 To some homeless people, San Franciscos latest security robot was a rolling friend on five wheels that they called R2-D2 Two. To others living in tents within the droids radius, it was the anti-homeless robot.
For a month, the 400lb, bullet-shaped bot patrolled outside the not-for-profit San Francisco SPCA animal shelter, rolling around the organizations parking lots and sidewalks, capturing security video and reading up to 300 license plates per minute. Homeless people who pitched their tents in an alleyway nearby complained they felt the beeping, whirring droids job was to run them off.
We called it the anti-homeless robot, said John Alvarado, who was one of numerous people camping next to the animal shelter when the robot arrived. He said he quickly decided to move his tent half a block away: I guess that was the reason for the robot.
Officials of both the SF SPCA and Knightscope, who rented the robot to the shelter, denied that the intention was to dislodge homeless encampments.
The SPCA has the right to protect its property, employees and visitors, and Knightscope is dedicated to helping them achieve this goal, Knightscope said in a statement.
SF SPCA staff members said the facility had been plagued with break-ins, staff members had been harassed as they went to the parking lot and sidewalks were littered with hypodermic needles. Jennifer Scarlett, the SF SPCA president, said in a release that her organization was exploring the use of a robot to prevent additional burglaries at our facility and to deter other crimes that frequently occur on our campus like car break-ins, harassment, vandalism, and graffiti not to disrupt homeless people.
But after complaints about the program were shared widely on social media, the organization quickly admitted it had made a mistake in its choice of security guards and fired the robot.
Since this story has gone viral, weve received hundreds of messages inciting violence and vandalism against our facility, and encouraging people to take retribution, said Scarlett, noting that their campus had since been vandalized twice. We are taking this opportunity to reflect on the teachable moment.
Some of the homeless people who crossed paths with the white security robot, which bore images of dogs and cats, as it patrolled outside of San Francisco SPCA this month thought it was a cute and a positive addition to the area.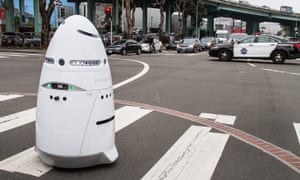 Read more: http://www.theguardian.com/us